We are rolling out our latest graphics range on 'true to life' 3D Models.
The world of Mx Graphics is forever evolving. We have decided to take the next step in ease of customisation by displaying our graphics range on high resolution, high quality 3D rendered bike models. Not only will you be able to have a clearer view of the overall graphics design, but you will also be able to view the front and rear of the bikes as if they were sitting in front of you.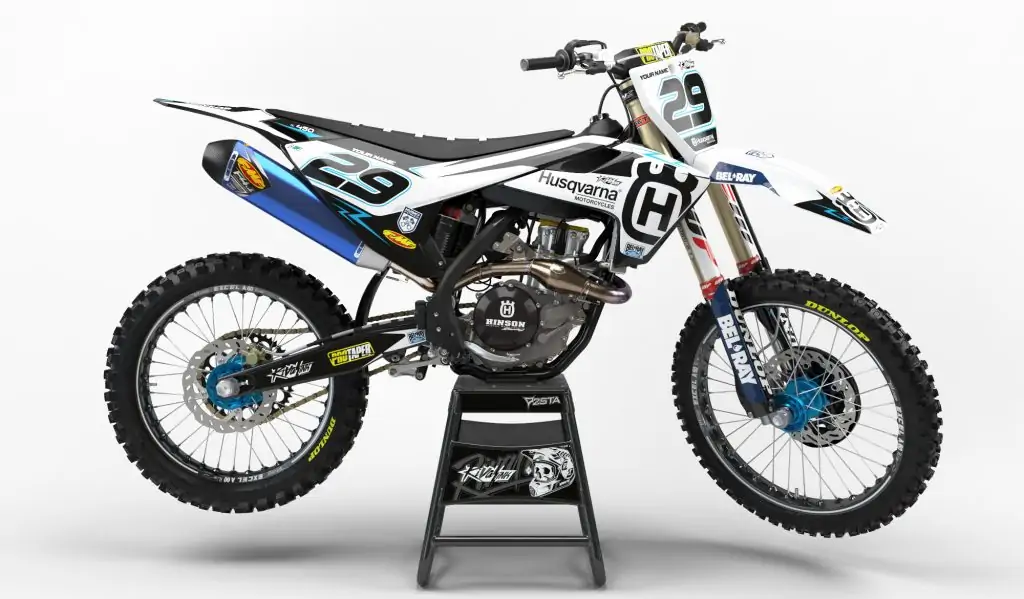 Side view 3D Render of our Husqvarna Revolt kit.
We have teamed up with talented 3D artist P2sta, who's unique skills aim to bring our range to life, and enhance user experience while customising their graphics online.
Front view of our KTM Voltage kit.
KTM Voltage kit rear view with optional Custom Seat Cover.
Check back as our range is rolling out with new designs and products daily!